The Top 3 Revenue Generating Tools For Your Business' Online Marketing
Boost Your Business' Online Marketing: 3 Revenue Generating Tools
Today's online world is as competitive as it has ever been for businesses thanks to the growth of the Internet. The chances are your business already has an online presence (if you don't, you need to!), but how well is your company actually doing with your online marketing to maximize your online potential?
Competitors are always trying to one-up each other and it is important that you are getting the most out of your online efforts.
We've outlined the top 3 revenue generating tools to help with your business' online marketing strategy.
1. Google My Business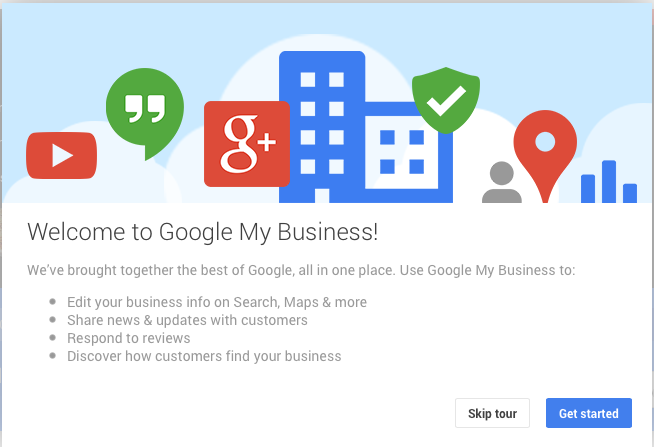 Does your company have a Google My Business page? If you don't, get one! This should be one of the very first steps completed when creating your online marketing strategy.
A Google My Business page can be the difference of whether or not you get a sale from someone who is looking for your product in your local area. By having a Google My Business page, your company will be able to connect directly with your customers.
Google is without a doubt the leader for online searches when people are looking for information as over 3 billion searches are conducted on the site daily. Having a Google My Business page that is properly optimized will put quality customers with purchase intent right onto your doorstep. You'll also be able to list your business' hours, location, contact details, customer reviews and a link to your website so that purchasing from you is easy, making it simpler than ever before for customers to find you.
Perhaps the best part is that a Google My Business page is free!
Since its inception Google has always had the mission of being the top resource where people go to find exactly what they're looking for. Allowing people to list their business and provide information locally free-of-charge encourages companies to join up. For Google, the more businesses that are registered with them the easier it will be for searchers to find exactly what they're looking for.
Customers searching for your product in your area are the ones most eager to buy and have the greatest intent to purchase. These are what we call quality customers, and having a Google My Business page will help direct those quality customers straight to you.
Of course, creating a page is just the first step. To really blow your competition out of the water you are going to need to properly optimize your Google My Business page.
2. Online Reviews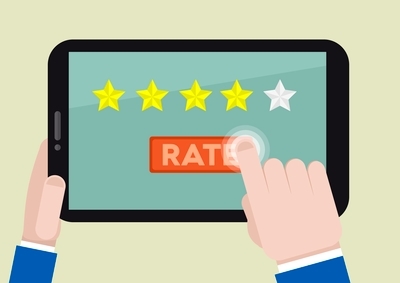 Did you know that 92% of prospective buyers read online reviews before buying a product?
It's true. 68% of people also trust a local business more if they have positive reviews while 86% of people will hold back from buying from a company who has received negative reviews.
Online reviews are increasing in popularity amongst consumers and are crucial to a business' success more and more everyday. When a former client or customer leaves a positive review they are recommending and referring your business to future customers.
What this does for your business is it generates repeat customers and referrals which will ultimately result in higher revenues for your company. If you're really good, you can create more long-term customers while your positive reviews continuously roll in.
Word-of-mouth isn't necessarily just a person verbally telling their friend about your business anymore. With the advancement of the Internet and today's technology, online reviews are essentially doing the same thing by allowing total strangers to listen to what people are saying about your business before they purchase.
Online reviews have more of an impact on potential sales than ever before, and you should actively be doing your best to increase the number of positive referrals your company has.
3. Email Database
Owning an email database is the #1 selling tool for small businesses.
Having an email database allows companies to grow the relationship with their customers and can improve how those customers value your business. With an email database you have 100% access to what you distribute to past, current and prospective buyers and can roll out content when you decide is the best time to do so.
By consistently keeping in touch with your customers, you will be able to create an ongoing sales process, meaning your company is going to maximize its profits. By creating a database that holds customer information, you are able to distribute a variety of content targeted for specific customers through flyers, newsletters, and articles linked directly to your website.
Additionally, email marketing is a great way to track your efforts as you can see when/if an email is opened as well as if links are clicked. This provides useful feedback to your team to see what works and what doesn't work.
Offering bundles to promote your company through emails is another method to help drive consumers to your site and ultimately buy from your business! Creating deep relationships with your current customers will only increase your profitability, and generally if people are on your email database then they have likely already given you permission to contact them this way.
While your foot may be in the door by having access to emails, it is important that you build an organized database that you can access at any time in order to fully benefit from this method.
By following these 3 tips for your business' online marketing, you will instantly give yourself a better opportunity to see your revenue grow!
Chris Johnstone is the owner of Connection Inc. His team at Connection Inc. will fill your calendar with qualified sales appointments. We do this using our 4 proprietary marketing systems that we have developed over the last 15 years.   1 We communicate with your past client to immediately, and over time bring in more repeat business, referrals and 5-star reviews on your businesses Google profile. 2 We help you build a targeted list of qualified referral partners, craft an offer that converts them and then make the calls and run the CRM systems that fill your calendar for you. 3 We generate the highest quality inbound leads by using A.I. to rank your business on the map placement on the front page of Google and running the systems that make you the best rated. You get inbound calls that close. 4 We help you install systems that turn every new application and customer that we generate for you into a referral opportunity that doubles your business by turning every opportunity into at least one more deal through referrals. Click Here To Learn How We Can Help You Grow Your Business.
About us and this blog
We are a digital marketing company with a focus on helping our customers achieve great results across several key areas.
Request a free
one-on-one marketing consultation with our team of digital marketing experts
Ready to discover the best AI tools of 2023? Dive into our…
[easy-share counters=1 counter_pos="inside" native="no" hide_total="yes" fullwidth="yes" fullwidth_fix="100"]