How To Do Local Business Keyword Research
How To Do Local Business Keyword Research
A recent study done by GE Capital Retail Bank found that over 80% of customers conduct online research before making a significant purchase decision locally!
These are local customers that have the highest intent to purchase and should be the main target of your business.
By doing some simple keyword research on your local market you can identify which keyword(s) will give you the best results to ultimately convert those searchers into quality customers.
Before we get into how exactly you can do your own local business keyword research, it's important that you understand the magnitude of impact local keywords have on your business.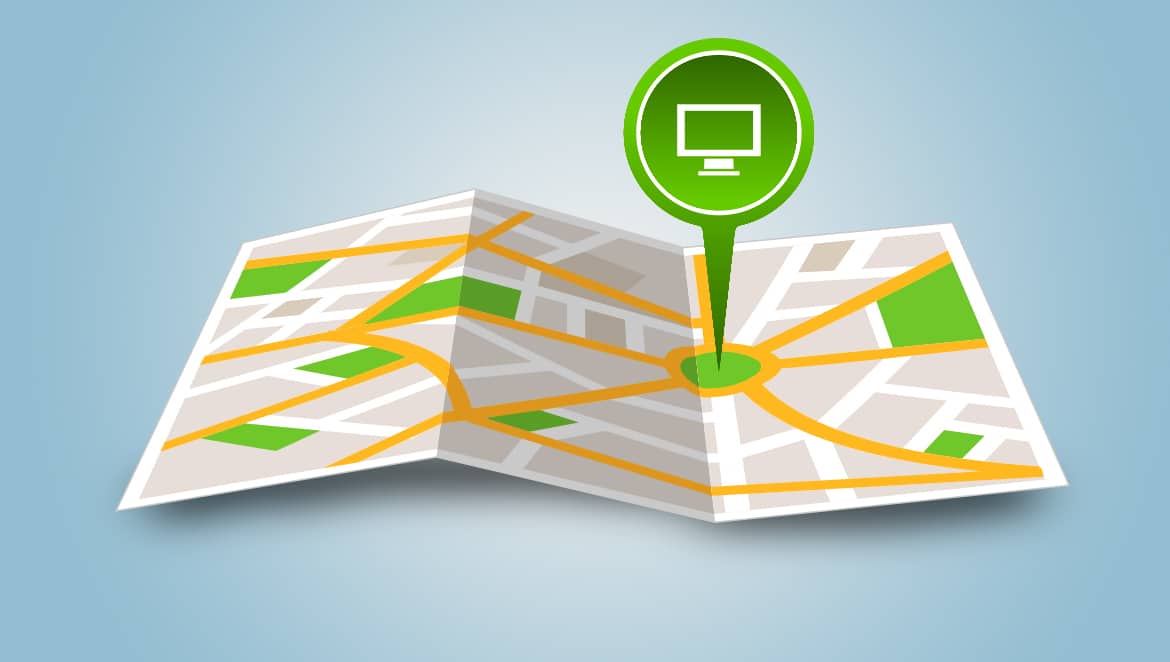 Including local keywords in your website's content will drastically increase the chances of your site landing on the first page of Google when a customer searches for your product in your geographic area. After all, 98% of searchers will select a business who appears on the first page of results.
We already know that local customers have the greatest intent to purchase and using local, relevant keywords will make it simple for them to locate you.
Now that we know how important local keywords are, let's look at how you can research them.
1. Do a quick analysis of your business
Before you begin any type of keyword research you need to do an analysis of your own business. Do this by identifying your top 5 products/services and write down what your typical customer would search when looking for your business.
For example, if I'm a mortgage broker who does business in London, Ontario, something that people looking for a mortgage in London might search would be "mortgage broker London Ontario" or "best mortgage broker London ON".
Brainstorm these ideas on a piece of paper or in an Excel document and you will soon have a firm idea of what your local keywords might include. Ubersuggest is a great tool to help generate some keyword ideas for your list.
Ubersuggest
2. Login to Google Adwords Keyword Planner
Now that you have identified some keywords that people would search for when looking for your product/service, it's time to determine how effective those keywords are, according to searches in Google.
Go to the Google Adwords Keyword Planner and enter your login information. Once you do that, click "Search for new keywords using a phrase, website or category". This is where you will enter some of the keywords you wrote down from Step 1. Using the previous example, you would type in "mortgage broker London Ontario" here.
3. Target the location of your business
To see how competitive keywords are in your area, you need to target your specific city. To do this, simply type in the city you are located in under "Targeting". You can go as far as to customize the language and filter keywords, however the easiest way to do this is to just input your main keywords and set the location.
Again, for this example we would enter London, Ontario, as our city.
Next, click "Get ideas".
4. View the results and find local keywords
Make sure you have the "Keyword ideas" tab selected.
You will now be provided with a list of keywords people search in your targeted city that are relevant to your original keyword. You can see how many times each keyword is searched and how competitive that keyword is according to Google searches.
Generally, the more specific a keyword is the less competitive it is likely to be. For example, the keyword 'mortgage broker' will be much more difficult to rank high in than the keyword 'mortgage broker London Ontario".
As you can see in this example, some of the average monthly searches that relate to mortgages in London are lower than others. Don't be alarmed! The reality is that some of the keywords with a lower average monthly search count are often the ones that are more specific and will actually lead you to more quality customers.
You also have the option to dig deeper into your keyword research by looking at statistics in mobile trends, searches by device breakdowns, searches by location breakdowns, and more.
Doing this local business keyword research allows you to do a number of things moving forward. Not only are you getting some new ideas for keywords, but you now know what people are searching for in your city and how often they are doing it.
Additionally, you can include these keywords in your content to increase the likelihood of people finding you when they search them.
If you want to have us review your website and give you a free 30 minute consultation where we show you how to generate more local customers from your website, click here.
A thriving Canadian entrepreneur. A loving father and husband. A blossoming philanthropist. The CEO of an innovative Digital Marketing Agency. Johnstone has mastered the art of digital marketing on numerous platforms (Facebook, Google, YouTube, Instagram - to name a few) which has given him the unique ability to assist hundreds of loan officers, realtors, lawyers, financial planners, and insurance agents with growing their businesses online. He continues to grow his skills and hone his craft and is ready to bring you up to speed on the latest and greatest in the digital marketing world!
About us and this blog
We are a digital marketing company with a focus on helping our customers achieve great results across several key areas.
Request a free
one-on-one marketing consultation with our team of digital marketing experts
Subscribe to our newsletter!
As the host of the Loan Officer Wealth Podcast, I had the…
[easy-share counters=1 counter_pos="inside" native="no" hide_total="yes" fullwidth="yes" fullwidth_fix="100"]